Welcome to The Zambezi Society : Conserving Wildlife and Wilderness in the Zambezi Valley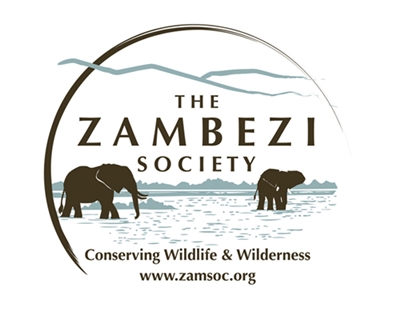 Formed in 1982, the Zambezi Society is a conservation organisation which focuses its efforts solely on conserving wildlife and wilderness in the Zambezi Valley. "Our mission is to promote the conservation and environmentally sound management of the Zambezi River and its catchment area for the benefit of wilderness, wildlife and people."
The Zambezi River is Africa's fourth-largest river and is one of the finest and least spoilt in the world. Its basin is larger than the Sahara Desert and flows through eight countries in central and southern Africa. It is rich in biological diversity. Its wetlands, aquatic systems, riverine woodlands, montane forests, dry forests and savannahs are all complex eco-systems which support abundant wildlife and a great diversity of trees and plants; some species are native only to the Zambezi region. It has magnificent wilderness values which are becoming increasingly attractive to the international tourism market. These valuable resources are facing many challenges and threats.